Lecturers bring real-world experience to bridge theory and practice in an important way. Practitioners from the industry are experts that have lived in the workforce and can integrate new strategies and tactics into our classes. Many of our adjunct lecturers facilitate experiential-learning and community outreach through their real-world clients and cases. The following illustrates the accomplishments of four ADPR lecturers.
Ellie Amador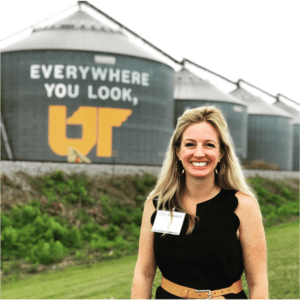 Ellie Amador is the director of marketing for the University of Tennessee System. She engages with Tennesseans and university stakeholders across the country to promote the UT brand. Amador provided strategy, development, and execution of the "Everywhere You Look" campaign, which seeks to raise awareness of university programming impacts. Her accomplishments include a 2016 PRSA Award of Excellence in Mentorship, graduate of the UT Leadership Institute, and recipient of the Knoxbiz.com 40 under 40 award.
Courses Taught – PBRL 380 Professional Seminar
---
Becky Huckaby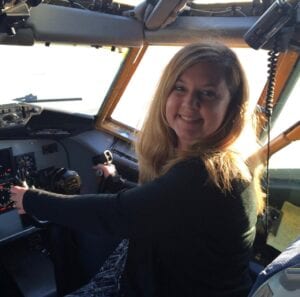 Becky Huckaby, APR is the Vice President of public relations for the Metropolitan Knoxville Airport Authority and host of the podcast From the Runway Up. Huckaby is a PRSA Fellow, PRSA APR, and an Accredited Airport Executive. Her teaching focuses on experiential-learning and community outreach. Through Huckaby's classes, students have worked with clients from: Junior Achievement of East Tennessee, Knoxville 211, Tennessee Clean Water, MetroDrug Coalition, and Medic Regional Blood Bank.
Courses Taught – PBRL 270 PR Principles, PBRL 320 PR Writing, PBRL 380 Professional Seminar, and PBRL 470S Campaigns
---
Jennifer Sicking
Jennifer Sicking is the associate director of media relations and public relations for the University of Tennessee System. She is an award-winning writer and media relations professional with two decades of industry experience in higher education and journalism. Sicking's accomplishments include top honors from the Council for the Advancement and Support of Education (CASE), an award from the TN College Public Relations Associations for an original poem, and accolades for her work on Our Tennessee and the Torchbearer.
Courses Taught- PBRL 320 PR Writing and PBRL 420 PR Advanced Writing
---
Sharon Toedte
Sharon Toedte has taught for the University of Tennessee since 1993 and for the School of Advertising and Public Relations since 2005 where she brought with her over a decade of industry experience. Toedte was on the founding board for the Knoxville chapter of the American Marketing Association and is the former director of Whittle Communications. Toedte has served as a committee member for the annual UT Social Media Week by providing direct connections to the Knoxville and Knox County Mayors, as well as, making connections with industry leaders. Toedte is a two-time recipient of the College of Communication and Information Lecturer Teaching Award.
Courses Taught- ADVT / PBRL 310 – Design, ADVT/PBRL 340 Research Methods, ADVT 360 Advertising Media Strategy, and ADVT 480 Advertising Issues
---
This story is part of our Women's History Month series which highlights how the women of ADPR #ChooseToChallenge. You can see more stories in our news archives.
Contact: adpr@utk.edu