Moonhee Cho
Associate Professor
Pronouns: She/Her
865-974-5108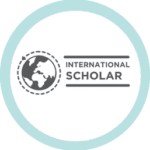 Dr. Moonhee Cho is an Associate Professor in the School of Advertising and Public Relations at the University of Tennessee, Knoxville. Her primary research focuses on organization-public relationships and engagement, nonprofit public relations, social movement, and strategic use of social/digital media.
Cho has published more than 30 articles in peer-reviewed academic journals and book chapters. She also presented more than 55 pieces of original research at national and international academic conferences. She has taught various public relations and strategic communication courses, such as principles of public relations, public relations research, public relations cases, public relations/strategic communication campaigns, public relations management, and international public relations.
She was awarded the Outstanding Research Award for 2018. She is a former fundraiser and public relations practitioner at Partners for the Future Foundation, the charity arm of the American Chamber of Commerce in Korea. She also worked at United Way North Central Florida to develop a donor relations program.
Education
PhD, Mass Communication, University of Florida
MA, Mass Communication, University of Florida
BA, Psychology, Advertising and Public Relations (double major), Ewha Women's University
Research Interests
Organization-Public Relationship/Engagement
Nonprofit Management; Fundraising
Empowerment
Strategic Use of Emerging Media