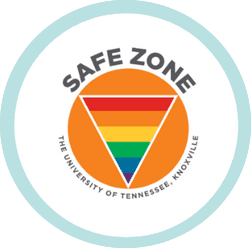 Lauren A. Ziegler, is the Coordinator for the School of Advertising and Public Relations and a M.A./Ph.D. Student in the Department of Anthropology (UTK). She received a B.A. in Anthropology with a certificate in Islamic Studies from The Ohio University. Lauren also attended Ohio University for graduate coursework in International Studies with a concentration in African Studies. Lauren holds certificates in North African Studies, Counterterrorism Studies, and the Anthropology of Social Media.
As a public anthropologist, she has worked in higher education for over a decade, focusing on student outreach to diverse and underrepresented students. She has used her experience in anthropology to inform her background in policy writing, social media strategy, outreach programs, and event planning for a variety of organizations like the American Islamic Congress, African Students Union, Byrd School of Business, and more. She works with students, young alumni, and faculty developing outreach programs, creating web and social content, and providing strategic planning to the department. Lauren sits on a number of committees at the university including Social Media Week; CCI Diversity and Inclusion Committee; the Disasters, Displacement, and Human Rights biennial conference committee; and most recently the Chancellor's Commission on Disability.
As a neurodivergent individual, stroke survivor, and first-generation college student, Lauren is an advocate for underrepresented and disabled students.
Her research explores the development and formation of counterinsurgency operations by the United States through Africa Command Operation (AFRICOM). It focuses on how the U.S. constructed and expanded its military operations in Africa as a method to bolster human rights and humanitarianism while exploring militarized forms of humanitarianism.
Committee Assignments:
Chancellor's Commission on Disability, UT
Employer Relations Council, UT
Diversity and Inclusion Committee, CCI
Staff Advisory Council, CCI
Diversity, Inclusion, and Equity Committee, ADPR
Board of Advisors, ADPR
Diversity Council, Department of Anthropology
Research Interests:
Military Communications
Human Rights Violations
Counterinsurgency Operations
Militarism and Warfare
Diversity and Accessibility